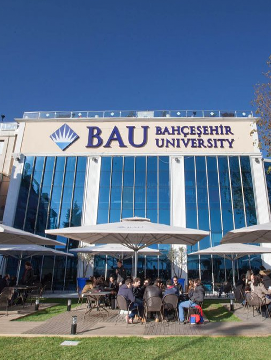 Bachelor of Preschool Education at Bahcesehire University (BAU): Tuition Fee: $5,740/year (Scholarship Available)
Introduction
The constant change of society requires technology, education systems and teachers' training keep up with these changes and developments. The philosophy of BAU Faculty of Educational Sciences Department of Elementary Education is based on Aristotle's centuries old determination "to comprehend anything you need to learn by doing/experiencing it". Our approach differentiates from traditional sense of education, it is based on the philosophy of learning by doing-experiencing. We are certain that thanks to such a philosophy we shall raise strong, self-confident, highly motivated teachers. Our Faculty promotes "university in school" approach with helps teacher candidates gain experience during their 4 years education period with the support of expert teachers and lecturers. Our department will lead building theoretical and practical bridge of the art of education thanks to internationally well-known lecturers.
Department of Preschool
The world vision and characteristics of our adult age takes from as of early years of our life, sometimes even before we are born. Thus the education and opportunities to be provided in preschool years has a significant role in creating a healthier, smarter, fairer, greener, richer, stronger and reliable Turkey.
Our department provides a fresh and innovationist point of view in preschool education thanks to its strong and meaningful philosophy which builds a bridge between theory and practice and its internationally known academic staff. In addition to this point of view and rich academic staff our education program also applies the latest approaches and improvements.
Postgraduate Areas of Work
Meeting students with a qualified academic staff and aiming to bring them to perfection, The Department of Preschool Education is aware that it shall raise future leaders. Our graduates can work in public and private institutions successfully with occupational and pedagogic qualifications.
Original price
$0.00
-
Original price
$0.00
Application fee: $0.00
Current price
Application fee: $0.00