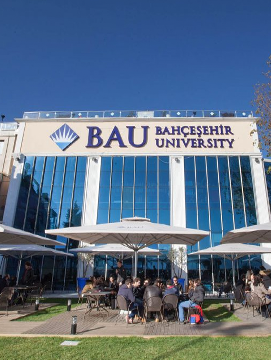 Masters of Industry 4.0 (Non – Thesis) at Bahcesehire University (BAU): Tuition Fee: $12,000 Whole Program (Scholarship Available)
Introduction
Industry 4.0 indicates a new era in the industrial revolution in which production in the supply chain will be done within the smart factories by communication among production systems. This new era has taken its new state with the integration of the invention of electricity, electronization, and information technologies into the industry by starting from the use of mechanic systems working by steam power. The aim of Industry 4.0 is to monitor the processes with cyber-physical systems and to physically support manpower, create virtual factory environments, to communicate objects with each other and with people, and thus provide decentralized collaborative decisions.
Considering the requirements of Industry 4.0, there is a need for interdisciplinary and multidisciplinary manpower. For this reason, it is aimed to meet the requirements in the sector with the Industry 4.0 Master Program opened by Bahçeşehir University.
The Purpose of the Program
In this program, students are aimed to gain competence in the following areas: Internet of Things and Applications, Intelligent and Collaborative Robots, Big Data and Analysis, Virtual Reality, Contemporary and Flexible Production Systems and Technologies, Artificial Intelligence, Intelligent Software in Production, Cyber Security, Cyber-Physical Systems, Cloud Computing, Modeling and Simulation.
The specific reasons for the opening of the Industry 4.0 master's program are listed below:
* To gain knowledge and expertise about smart factories, flexible production and innovation subjects for graduates from a four-year related engineering (Industrial Engineering, Computer Engineering, Software Engineering, Electrical-Electronics Engineering, Mechatronics Engineering, Mechanical Engineering, Management Engineering etc.)
* Conducting research and development projects in cooperation with the industry; to contribute to the technological production by ensuring that the participating students take part in these projects.
* Preparing students for doctorate program.
* To contribute to the sharing of information and technology by organizing joint conferences, seminars and workshops with domestic and foreign universities and research institutions.
Original price
$0.00
-
Original price
$0.00
Application fee: $0.00
Current price
Application fee: $0.00