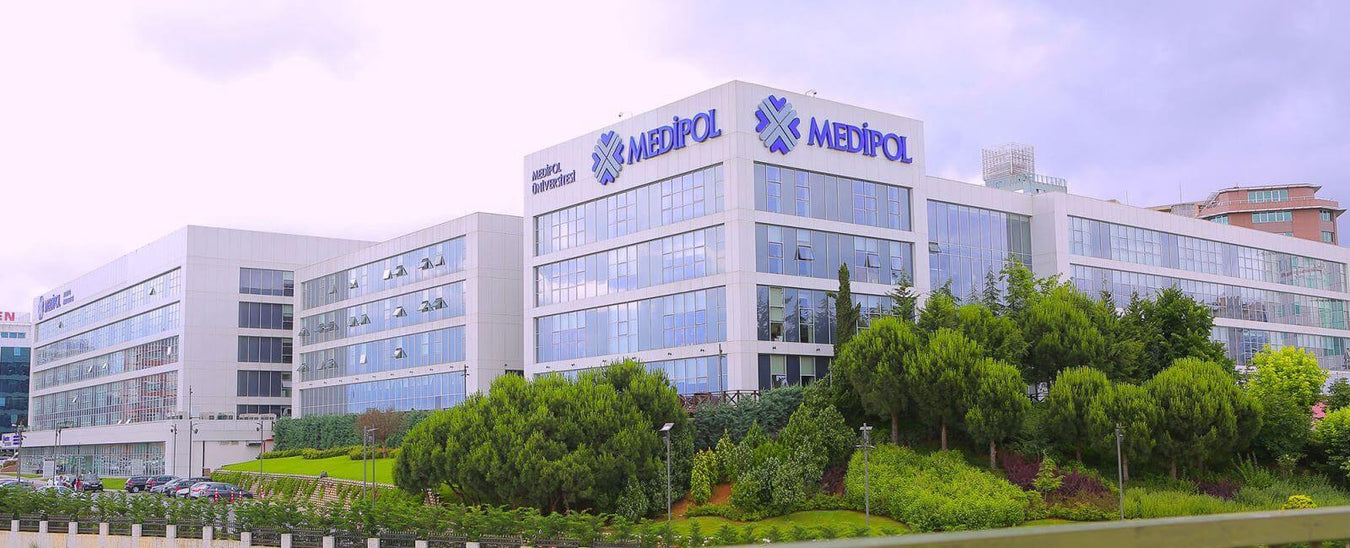 ISTANBUL MEDIPOL UNIVERSITY
When information and communication come together, it increases people's power to design and manage their future. Being ready for the future requires planning and stability from the present. One of the indispensable elements of the modern quality management approach, "vision" is an important element that defines the future expectations of institutions or individuals and which they are designed to achieve. is ideal.
The vision of Istanbul Medipol University; To be an exemplary university in our country and in the world with its level of excellence in education and training, its determination to train well-equipped manpower who aspire to build the future of society, its highly qualified academic staff and contemporary infrastructure.
Our university aims to provide an education that designs a better future for our students and indirectly for the society we live in. Limited time development; It is an indication of the success of being an institution that researches, learns and teaches together with its students, which enriches it with its strong academic staff and diversity. Our efforts, carried out in accordance with our mission, have begun to bear fruit. We are happy to be proud of our campus environment, which has developed rapidly compared to our very short history in terms of university life, our achievements in the fields of education and research, as well as our academics honored with national and international awards, and our graduates who have taken charge in various stages of business life.
Medipol University carries out education on Haliç and Kavacık campuses in İstanbul, the metropolitan city of Turkey. Internship and some applied classes of the students are carried out at Medipol University Hospital in Bağcılar, which is one of the biggest private hospitals of Turkey.
Besides being a university hospital, Medipol Mega Hospitals Complex, which is the biggest private medical investment in Turkey, is a medical complex consisting of four separate branches. It is also distinguished as the hospital with the highest number of branches in Turkey including General Training Hospital, Oncology, Cardiothoracic Surgery, and Dental Hospital. Not only the students of Medicine Dentistry, Physiotherapy and Rehabilitation, Nursery, Healthcare Management Departments in the undergraduate programs, but also those of Vocational School of Health Service which hold several areas of expertise get their training in this hospital. Moreover, Specialty in Medicine training is being held in the extremely well-equipped clinics of our hospital.
The Haliç (Golden Horn) Campus is located on the peninsula nearby Haliç, which is the one of the oldest parts of Istanbul and where the Unkapanı Bridge meets the land. On the campus is the College of Health Sciences and Vocational Schools. The campus also has several facilities.
On both sides of the TEM (Trans-European Motorway), bridging Asia and Europe, lies the North and South Campuses of Kavacık.
On the North Campus is the Administrative Rectorate building, the Language School, and Vocational schools. The campus also covers a number of facilities including a sport center, restaurants, dormitory, library, study halls, dining halls, laboratories, car parks, Medical Center, Counseling Service, and REMER Research Center.
South Campus
The South Campus covers School of Medicine, International School of Medicine, School of Dentistry, School of Pharmacy, Medipol Business School, School of Engineering and Natural Sciences, School of Law, School of Education, School of Communication, School of Fine Arts, Design and Architecture, School of Health Sciences, School of Humanities and Social Sciences, College of Health Sciences, Vocational Schools, Graduate School of Forensic Sciences, Graduate School of Engineering and Natural Sciences, Graduate School of Health Sciences and Graduate School of Social Sciences. Besides, the campus covers a number of facilities including conference halls, cultural-art structures, a library, dining halls, a shopping center, a hairdresser, coffee bars, dormitories, restaurants, research centers, and laboratories and so on.