What students say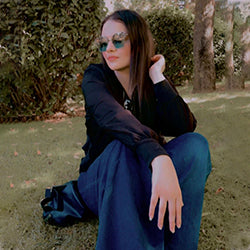 A friend of mine introduced me to Tri- Star and it was one of the best things ever happened to me. my experience with tri star so far has been amazing! i am a student at Istanbul Okan university majoring in International relations.
Tri Star guided me and helped me with the process.
Okan is one of the best universities i have started to feel like at home here. i am very grateful to Tri star for helping me through everything including the visa process. their staff is extremely cooperative and dedicated. Thankyou Tri Star for everything!
STUDENT NAME: SASSI ALTAF
Current Student
Istanbul Bilgi University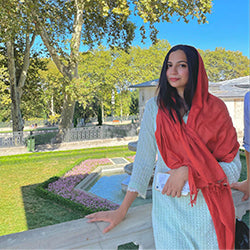 My experience with Tristar has been nothing less than great. The process of application was very easy to understand and everything happened very smoothly. Zehra from Tristar helped me and she is such a professional and responsible person to deal with. She is the best at what she does and I would truly recommend her to anyone. Tristar is the best option if you are planning to study in turkey and they are the best to deal with. I just want to say a massive thank you to the tristar team
FATIMA AZIZ
Current Student
Sabanci University
Hi my name is Abdul Rehman. I'm from Lahore and currently studying at Ozyegin University in Istanbul, Turkiye.
I applied through Tri star lahore, with Miss Maryam as my advisor. She helped me throughout the application process to my visa application aswell. Even today, if we need something, Tri Star makes sure to cater to their students.
As far is Ozyegin's academics are concerned, the professors are amazing. It is one of the top universities in Turkiye. The campus is beautiful and the campus life is really happening and amazing. The Pakistani community is also always there to help you out in any case.
ABDUL REHMAN
Current Student
Ozyegin University