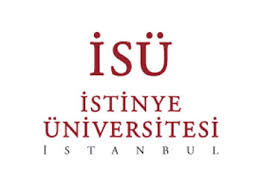 Bachelor of Nursing at Istinye University: Tuition Fee: $5,200/year
Our university, which approaches nursing and nursing education with a different perspective than other universities, is rapidly advancing towards becoming an educational institution that makes a difference and is preferred by training qualified manpower in the health sector with its Turkish and English nursing departments.
Vision of the Nursing Department To
be an indispensable and preferred educational institution by demonstrating the impact of nursing in the improvement and development of health at national and universal level, making a difference by training qualified manpower in the health sector.
The Mission of the Department of Nursing
is to train nurses with universal thoughts and values, with researcher, inquiring, analytical thinking and leadership qualities, in accordance with the qualifications determined within the framework of international standards in the light of current scientific data, in order to protect and improve the health of the society.
 
Nursing undergraduates have the opportunity to work in institutions providing preventive, treatment and rehabilitation health services, in public and private hospitals, schools, workplace health units, home care institutions, elderly care homes and rehabilitation centers. In addition, after graduation, they can continue their graduate education in nursing, depending on their field of interest, and get science expertise, doctorate degrees and work as academicians in universities.
Original price
$0.00
-
Original price
$0.00
Application fee: $0.00
Current price
Application fee: $0.00