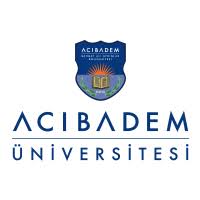 Bachelor of Pharmacy at Acibadem University: Tuition Fee: $15,000/year (Scholarship Available)
The mission of Acıbadem University Faculty of Pharmacy is to train well-educated, creative, research and development pharmacists at international level, and to ensure that these pharmacists are employed and sought after in all fields of pharmacy, especially in the pharmaceutical industry and hospitals, in our country and in the world. Students benefit from the laboratories of Acıbadem University Faculty of Pharmacy equipped with the latest technology, and hospitals and polyclinics of Acıbadem Healthcare Group not only in Istanbul but also in different regions of our country.
With the devoted contributions of the experienced academic staff who closely follow the science, the students will be equipped to work in all areas of the pharmacy profession (academy, pharmaceutical industry, hospital, community pharmacy) as soon as they graduate by using interactive, innovative and encouraging education models for new areas of pharmacy. The faculty aims to cooperate with the pharmaceutical industry at all stages of education, to contribute to the progress of our country's pharmaceutical industry by using all the necessary opportunities, to carry out R&D studies for the development of herbal, dermatological and cosmetic products, to design scientific studies that can turn into products and not just academic. aims to share the processes with its students.
Original price
$0.00
-
Original price
$0.00
Application fee: $0.00
Current price
Application fee: $0.00