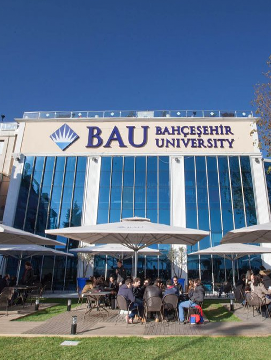 Bachelor of Physiotherapy & Rehabilitation at Bahcesehire University (BAU): Tuition Fee: $5,740/year (Scholarship Available)
Introduction
The aim of the Physiotherapy and Rehabilitation Program is to educate health professionals who can plan and implement the required physical therapy interventions and rehabilitation programs, which are developed by a physician after the diagnose, for the patient who has become disabled congenitally or later for any reason. As well as implementing physiotherapy and rehabilitation programs, physiotherapists play parts in training patients to use auxiliary aids and prostheses that support limbs that have a lack of function, facilitating the activities of daily living and helping them adapt their living conditions.
A physiotherapist, as a member of a health team, have important roles particularly in physical therapy units, orthopedics, neurology, burns, cardiology, pediatrics, and gynecology clinics. A physiotherapist is also an important member of a rehabilitation center.
The number of physiotherapists with an undergraduate degree, who are needed for providing high-quality care, is quite insufficient. In this respect, there's a growing need for physiotherapists who can take part in interdisciplinary teams in universities.
Original price
$0.00
-
Original price
$0.00
Application fee: $0.00
Current price
Application fee: $0.00