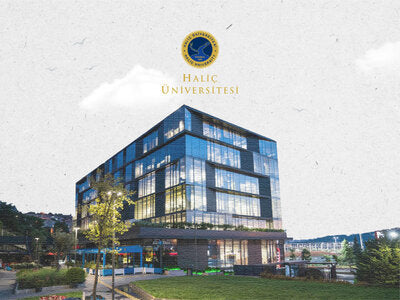 Bachelors of Management of Information Systems at Halic University: Tuition Fee: $4,000/Year (After Scholarship)
Management Information Systems program, which combines the theoretical and application of computer science and business management technically and socially, has started education within the Faculty of Management in 2020-2021 academic year. This discipline highlights factors such as software design and data science gaining importance all over the world and promising wide employment opportunities. The aim of the program is to train professionals with high work ethics, who has good knowledge in Information and Communication Technologies, able to develop software and system projects and answer the growing usage of information Technologies in work life.
All courses of the department in the field of computer science are carried out in computer laboratories.. Students have the opportunity to do double major and minor. The Management Information Systems Department has a comprehensive and up-to-date curriculum, mainly consisting of courses in computer science and business management. In addition to these courses, courses on algorithm creation, programming, databases, informatics applications in businesses, system analysis, project management, computer structures, networks and security come to the fore.
Students of program take all their courses electively in the fourth grade and can develop the competence in the field they intend to concentrate on. The students of Management Information Systems has compulsory internship for 45 working days. Students can do their internships in computer science departments or companies operating in the field of computer science. The Erasmus program, which allows students to spend one or two semesters in a contracted school abroad, is considered within the scope of our department. With the Erasmus program, they can pass a part of their academic life at the agreed universities. In addition, the opportunity to do an internship with the Erasmus program is an opportunity offered to students by our university.
Original price
$0.00
-
Original price
$0.00
Application fee: $0.00
Current price
Application fee: $0.00