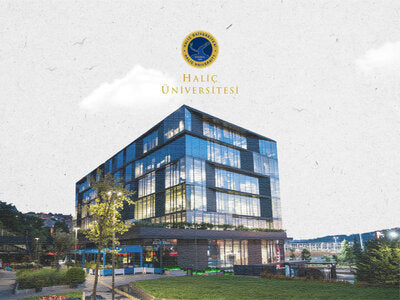 Bachelors of Medicine (MD) at Halic University: Tuition Fee: $20,000/Year (After Scholarship)
Our Faculty of Medicine was established at Haliç University, one of the oldest Foundation Universities, and started education by welcoming its first students in the 2017-2018 academic year.
Our goal is to train our students as good physicians at international standards, as well as to bring them to society as good people who have social and historical values, enlightened worldview, and know how to live and keep alive.
Istanbul; As a cultural capital with many state and foundation universities and with its historical texture, it has an environment that will accelerate the socio-cultural development of our students as well as their medical education
An integrated education system is applied in our faculty. With this program, it is aimed to train our students to be equipped to understand and comprehend the teachings of the following years without filling them with memorized information, to support their knowledge with their skills, and to improve their ability to make decisions when they are alone.
Students who will graduate from our Faculty of Medicine will have a diploma valid all over the world, having received education in accordance with the criteria of the European Union. One of our main goals is to ensure that our graduates can easily access medical expertise and academic career opportunities.
We expect students who will choose this sacred and respected profession, knowingly and willingly, to be hardworking, self-sacrificing, respectful and helpful.
Original price
$0.00
-
Original price
$0.00
Application fee: $0.00
Current price
Application fee: $0.00