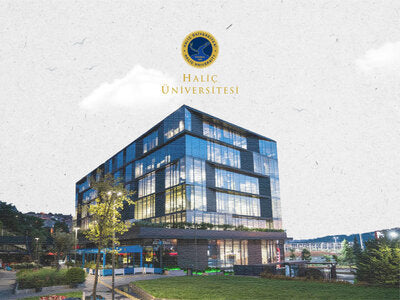 Bachelors of Nursing at Halic University: Tuition Fee: $4,000/Year (After Scholarship)
Today, changes in nursing and health care, scientific and technological developments enable nurses to be equipped with effective, creative, empathetic, emotional and humanistic knowledge, and provide more effective service to individuals' health. Nurses, who closely follow the developments in the field of health, contribute to the development of the profession and protect and improve the public health.
Nursing is a health discipline consisting of science and art that treats the individual as a whole with its biological, physical, psychological, sociological, cultural and spiritual aspects. The care practices and evidence-based studies offered by nurses with a holistic approach aim to protect the individual's health, to cure from disease and to improve health.  These studies in nursing start from the student stages and continue as long as the profession is practiced. Nurses working in the clinic can also improve their education with master's and doctoral programs. Nurses with high clinical experience contribute to the development of the profession by contributing to nursing education at universities.
Since the foundation of Haliç University, the Nursing Department started education in 1999 and became the first nursing college among foundation universities. Following her undergraduate education, nursing graduate programs were opened in 2005 and nursing doctorate programs in 2011. Department of Nursing students are taught by the best instructors in Turkey. Course practices are carried out in state, university and private hospitals under the supervision of instructors. Students reinforce their practice with the intern program in the fourth grade and can easily find a job. After graduation, it is possible to continue nursing master and doctorate programs. For all these reasons, the Department of Nursing remains the most preferred department among foundation universities.
Original price
$0.00
-
Original price
$0.00
Application fee: $0.00
Current price
Application fee: $0.00