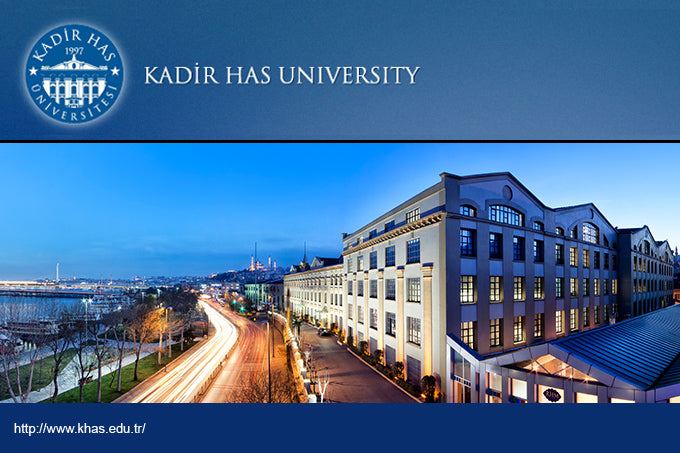 Bachelors of Science (BSc) in Energy Systems Engineering at Kadir Has University: $15,000/year (Scholarship Available)
It would not be difficult to comprehend the importance of energy issues for Turkey if one looks at the form and frequency of these issues' presence in the conventional and social media. There is not a single day that energy issues do not make headline news. The intensity of energy issues' coverage is not solely caused by the speed of Turkey's economic growth, but is a consequence of the centrality of energy in Turkish foreign policy making. Turkey's future will mostly be shaped by its capacity to maintain sustainable energy development.
Energy comes also at the top of the global challenges. The dependence of the world energy system on fossil fuel reserves which are becoming rapidly more scarce, has recently intensified geopolitical conflicts emerging from access to these scarce resources.  In the case of easy access to and consumption of fossil fuels increase the carbon-dioxide levels in the atmosphere, causing global climate change. This paradoxical situation could only be resolved through a "green revolution", or a healthy transition of energy economy into a "low carbon economy." In other words, the future of mankind will be shaped by the success of such a transition.
Energy  is so important for the Turkish economy because it  is one of the main factors of the production function. However, Turkish energy system faces serious problems in supply security of this vital input.  As one of the consequences of its fast economic growth, Turkey has become of one of the economies with the highest increase in energy consumption. Unable to meet its demand because of  its insufficient domestic production, Turkey has to supply ¾ of its energy consumption, nearly 50 billion dollars worth, from imports.  Although the resource potential high, the use of renewable energy technologies remains very low.  Turkey's energy efficiency and productivity are rather low, compared to developed countries. 
However, these aforementioned issues and threats also bring with them new opportunities. Provided that the rapid surge in the energy consumption of the last 50 years continues, it is likely that Turkey will remain a main attraction for domestic and international energy firms. Forming a nexus between world's largest oil and gas producers and consumers,  Turkey's special position in world's most important energy transit routes increase the interest of investors. Investments create new employment opportunities,  new employment opportunities in return necessitates an increase in the supply of well educated and highly talented labor force.
It is evident that Turkey needs professionals in the field of energy who are endowed with an international and top quality education and whose education and professional training capacitate them in finding solutions to  energy problems of Turkey and the world.
The Department of Energy Systems Engineering has been designed to this new labor force, capable of creating a sustainable energy future for Turkey.  Our academic staff, comprised of private and public sector professionals and academia, will provide a comprehensive education of global energy systems for our students, while our students will also have applications- based training that would be essential for their future careers.
Turkey's success in the 21st century will depend on the its capability to cultivate human capital which would have capacity to find solutions to energy problems while being able to exploit fully Turkey's superior advantages.
Original price
$0.00
-
Original price
$0.00
Application fee: $0.00
Current price
Application fee: $0.00