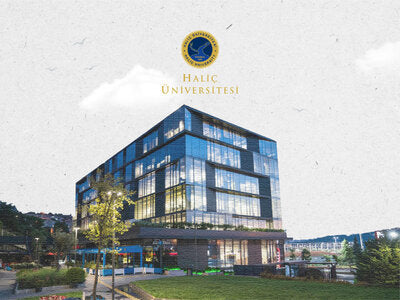 Master of Industrial Engineering (Non-Thesis) at Halic University: Tuition: $5,000 Entire Program (After Scholarship)
In order for our country to reach its 2023 goals, great leaps should be made in the university education. The development of Engineering Sciences will definitely be one of the important steps in reaching this goal. In this context, strengthening the Industrial Engineering infrastructure is an extremely important factor for the development of the economy in our country. It is anticipated that qualified graduates who will be educated with the Industrial Engineering Master's discipline will contribute to achieving this goal.
Persons with a Master's Degree in Industrial Engineering may be responsible for the balanced distribution of the organization's resources and their effective use, increasing quality and efficiency within the framework of the principle of continuous improvement, and establishing cooperation between experts as well. In addition to their own specific business occupations, they also act as a bridge between experts from different fields and management. In addition, they can work in the areas of business design, business measurement, wage management, workplace organization, material management, production planning and control, cost and budget control, quality management and ergonomics.
Today, Industrial Engineers are needed especially for large-scale enterprises and Industrial Engineering employment with a master's degree is increasing day by day. In addition to production related businesses, industrial engineers are increasingly working in service businesses in the banking, insurance, consulting, tourism, transportation, healthcare and other similar sectors. In this context, it is aimed to contribute to the economic development of the country by allowing students who have successfully graduated from different disciplines to be accepted to the Industrial Engineering Master's Program.
Students accepted to the Industrial Engineering Master's Program with Thesis will successfully complete 3 compulsory courses (21 ECTS) + 4 elective courses (28 ECTS) + Seminar (11 ECTS) + Thesis (60 ECTS) and graduate the Master of Science Program with a total of 120 ECTS.
Students accepted to the Industrial Engineering Master's Program without Thesis successfully complete their education with 3 compulsory courses (21 ECTS) + 7 elective courses (49 ECTS) + Semester Project (30 ECTS) with a total of 100 ECTS.
Original price
$0.00
-
Original price
$0.00
Application fee: $0.00
Current price
Application fee: $0.00